Orange Magazine is created by hundreds of young journalists who volunteer and produce unique editions with articles, layout, podcasts, videos or photos. But for obvious reasons there is a team, which organises projects, maintains the website, promotes the magazine, stays in contact with partners, participants and most importantly: our readers. This page is dedicated to this team and shortly introduces the people behind the scenes.
Mariell Raisma [email]
EYP board supervisor

Mariell Raisma is a Media professional with five years of experience in Media and Communication. Mariell has been a contributor for Estonian Public Broadcasting (ERR). She has made news and stories for Vikerraadio, the most popular radio channel in Estonia, as well as to Aktuaalne Kaamera, the main national TV news show at ERR. She has also written stories for the European Youth Forum (EYF) magazine Yo!Mag. Mariell has a BA in Journalism from Tallinn University. Currently, she is studying for her MA in Communication and running her company called Ruba Media.
Patricia Senge [email]
Project Coordinator
As a young German journalist, I moved to Maastricht/The Netherlands in 2015 to obtain my Bachelor's degree in European Studies. After graduating in Summer 2018 I will be moving to Singapore for my traineeship at the Asia-Europe Foundation. For Orange Magazine I am the project coordinator, involved in project management and communication. I have several years of experience with print media, radio and in TV in several countries (namely in Germany, United States, Ghana, The Netherlands and Ecuador). I believe that Orange Magazine is a fantastic platform for young journalists to grow and gain international experience and look forward to more exciting years working in the project.
Marina Savchenko [email]
Project Coordinator
One look is worth a thousand words and that's why I believe that new digital media can help to connect young people from all over the world and to challenge stereotypes.
My name is Marina, I'm a freelance journalist and social media manager, living in Berlin.As a child, I was often in the television studio with my mother, journalist and TV presenter. I graduated in European Studies from the Europe-Institute Klaus Mehnert. During my studies I worked as a PR assistant, translator and journalist. In 2015, I was also a trainee in the Unit Press and Communications of the S&D Group, where I knew more about European media and communication.
I am interested in international media, cultural exchange and women's rights. I really enjoy working in an international team of the Orange Magazine and being involved in social projects.
Irene Dominioni [email]
Project coordinator

Currently a freelance journalist specialised on the topics of youth and the job market. My name is Irene and I am from Milan, Italy. With a background in journalism and communication, I have been an active member in the Orange Magazine team since 2015 and have been for many years collecting international experiences both in work and study periods alike. Before becoming a full-time journalist, I worked in the corporate communication sector and PR, mostly in the tech and innovation field. My interests range from social causes to international politics, culture, gender issues and, of course, youth. I am a naturally curious and passionate person and my hope for the future is to see Orange Magazine continue nourishing the competences and the aspirations of many more young European journalists!
Diana Takacsova [email]
Editor, Photographer
I'm a photographer working on projects across Europe, focusing especially on Central and Eastern Europe. Earning a diploma in Mass Media Studies with studies pursued in Slovakia and Romania, I have a background in account management and communications both in the commercial and non-profit sphere. I was a volunteer co-developing a toolkit of European Citizenship Education in the South of Italy and a participant of several projects for journalists and bloggers, recently documenting the communities and minorities of the Hungarian-Romanian borderland. Having a particular interest in development and innovative storytelling, I am currently based in Brussels where I work at a grant giving organisation fostering democracy in the European Neighbourhood.
Caroline Paul Kanjookaran [email]
Social Media Manager, Editor
Hi, I am Caroline Paul Kanjookaran, currently pursuing my Masters in Sustainability from Germany. I hope to specialise in environmental issues and do my bit to save Mother Earth. Before setting out to be a green warrior, I took my Bachelors in Mass Communications and Public Relations from London, United Kingdom. I then moved to Dubai, United Arab Emirates and learned the ropes of PR Industry, where I planned, developed and implemented PR, Marketing and Communications strategies for clients from different sectors like the government, technology, hospitality, IT, lifestyle, science, logistics, digital media, healthcare etc. My next phase of life took me to India, where I worked as a Senior Sub-Editor for one of the leading English dailies – The New Indian Express, where I was autonomously responsible for researching, acquiring and editing content, while adhering to strict daily deadlines. I still stay true to my journalistic roots by working as a freelance journalist and editor, where my specialties involve features, newsletters, web content, SEO articles, interviews, book reviews etc.
Anna Romandash [email]
Editor, Project Coordinator
AnnaRomandash is a journalist and communications expert from Ukraine. She is a project coordinator at Orange/ European Youth Press, a media non-for-profit based in Berlin, where she oversees the work of the magazine and manages projects involving young journalists across the region. She is also a board member at Digital Communications Network, where she manages community engagement. Previously, Anna has been working with KyivPost and Day in her native Ukraine and collaborated with New Eastern Europe, EuroNews, and Hromadske TV. She holdsa MA in Media Communications; her main areas of interest include visual storytelling and media branding. Currently, thestudies European politics at Charles University in Prague.
Daniela Nina Esnerova [email]
Editor, Project Coordinator
I first started working as a journalist while studying Journalism at Charles University in Prague in 2012. After spending some two years after graduation in some of the top Czech newsrooms, I moved to Denmark to start my MA programme. Currently, I am living in London and finishing the second year of my masters in Business and Finance Journalism. I frequently attend journalistic conferences and seminars, as I enjoy keeping up to date with the newest developments in the field, meeting like-minded colleagues and traveling.
Alumni members

Dobriyana Tropankeva, England
My work is my way of living. I am used to a 100 hours working week, tight deadlines and hectic schedules. I graduated with Double Master's Degree in Business and Finance Journalism from City University London and Aarhus University, Denmark. I have worked in the field of media and communications in more than 20 EU countries. I was Head of Press for events hosting up to 7000 participants. Additionally, I have 10 years of international experience in big projects with major international institutions such as the London School of Economics, University of Oxford, European Parliament, Deutsche Welle, City University London, The Council of Europe, The European Youth Press, AIESEC, The United Nations Youth Associations etc. Currently I work as a business developer-corporate communications in an EdTech Company.
I started at Orange as a participant – I was writer at the Orange magazine produced for the International AIDS Conference in Vienna in 2010. Since then I have been project coordinator, editor, radio or TV producer in 30 international Orange and EYP projects. Currently I am project coordinator and editor at Orange magazine. I also work on the Public Relations of the European Youth Press.
Triin Ilves, Denmark
My name is Triin and I'm one of the project coordinators of Orange Magazine. I joined the team in late 2014 and since then I've held many positions – from editor to project manager. I have a Journalism and Communication BA degree from University of Tartu and right now I'm finishing my  Master's degree in Public Administration. Since joining the Orange team, I've attended and covered many international events and conferences. I've been a co-manager of the Deutsche Welle Global Media Forum coverage and in 2016 I was the print team facilitator at the European Youth Media Days. My interests include foreign affairs, political communication and e-democracy. I have been a public diplomacy intern at the Estonian Ministry of Foreign Affairs, participated in the M100 media workshop, and I am a proud TFAS AIPES 2013 alumna. Also a beginner foodie and a fan of puns
Anna Valmero, Philippines
I am Anna, a project coordinator with Orange Magazine since 2015. My role involves project management, editorial production and content strategy (including multimedia and social media), and partner relations. My projects include managing teams with partners such as Deutsche Welle (Global Media Forum), Council of Europe (World Forum for Democracy), and Asia-Europe Foundation (Model Asia-Europe Meeting). I have a degree in development communications from the University of the Philippines, with summer courses with the Chinese-University of Hong Kong (2014) on cli mate reporting and Erasmus University – Rotterdam (2015) on sustainable cities. I am finishing a masters degree in journalism with ACFJ. I contribute regularly with US-based Citiscope and its partner site, Citylab), and previously with UK-based SciDev.net, US Climate Wire, and Manila-based INQUIRER.net. I also contributed chapters in two books, a manual on disaster risk reduction and development stories in the Philippines. I believe that the Orange Magazine provides a good platform for creative collaboration between young international journalists while providing objective stories.
Dmitri Romanovski, Moldova
Dmitri Romanovski is a reporter from Moldova with five years of experience in local media and international companies such as BBC, Russian International News Agency and Transitions Online Magazine. He studied Communication Sciences and Business Journalism in Moldova and Russia. Currently he is a master student in Russian Central and East European Studies at the University of Glasgow / Jagiellonian University. Dmitri became involved with EYP in 2013 and was elected to the executive board in 2014.
Gabriel d'Alincourt, Portugal
My first choice for college was to study film making, since I've always loved the visual language and to watch documentaries, specially the ones in which the main subject was the human being, mankind and its many different cultures. I ended up graduating at business management, specializing in web marketing and analytics. Despite my corporate career, I've never ceased to be in contact with the arts, exploring painting, drawing, music and photography. I've moved to Stockholm in 2016, but people, wherever they are, have always been an interest of mine in the process of image making. In the last years, I have started my own photography projects, taking street photographs of my city; documenting the neighborhood I grew up in Rio de Janeiro and Brazil's political protests. Finally, in the year of 2015, I've decided to pursue a full time career in photography, specially documentary, photojournalism and portraits. To register people on pictures. That's my thing.
Demetrios Pogkas, Greece
Demetrios is a business and tech journalist based in Athens, covering extensively the startup and venture capital/private equity ecosystems of Greece, as well as entrepreneurship and digital economy. He has worked for Delta Press, the media company behind EMEA.gr, one of the most well-respected business news portals of Greece, which he helped establish and grow Startupper.gr as the leading source of information on tech entrepreneurship in Greece. His work has also appeared in publications such as The Huffington Post Greece, The Global Post, Fortune Greece, Berlin Valley Magazine and more. Demetrios has been involved with European Youth Press projects for three years now, taking part into the European Youth Media Days and Deutsche Welle Global Media Forum projects.
Farnaz Bonyadgozar, Germany
Originally coming from Iran, I decided to pursue my dreams in Europe. My adventure started 4 years ago and it has opened many doors in my life since. It led to a Master's degree in British and North American Cultural Studies from Freiburg University, along with a growing passion in the field of media and journalism. As a student, I was always involved in and led various projects. I acquired first-hand  journalistic experience by working with Uni-TV Freiburg during my studies. It was an opportunity for me to learn and practice the art of video production. consequently I managed to get my first stop-motion film to the finale of Radical Democracy 2014: European Video Challenge, as well as to the online discussion forum organized by Berlin-Brandenburg Academy of Sciences and Humanities, interfilm Berlin, and the 30th International Short Film Festival Berlin. Last but not least, I enjoyed a month internship at Deutsche Welle, where I got to produce articles, photo galleries, and further videos. I work best when I am challenged to do important tasks, and I yearn to work with a team in which I can be an inspiring member.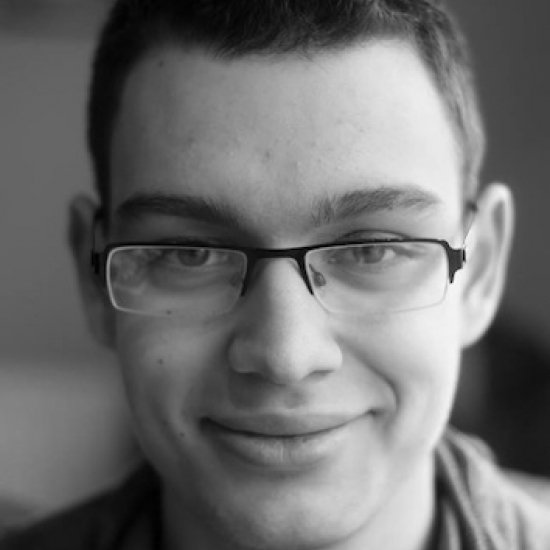 Jonathan Hendrickx, Belgium
Having my bachelor's degree as a translator and currently obtaining my master's degree in journalism, I have been reporting actively for over two years for the Flemish youth press agency StampMedia. I had my first experience with Orange Magazine in October 2015 at the EPLM conference in Istanbul, and am now thrilled to be a part of the working team. My main focus lies on youth and media policy. I have a very international outlook on life, helped by experiences studying abroad in the United States and Finland.
Melody Dafonseca, France
My name is Mélody, I'm a french graphic designer & art director, living in Paris. I graduated in 2014, from the ENSAAMA, High School of Applied Arts and Crafts. I'm a multidisciplinary designer, at ease in differents graphic and artistic universe : I worked in a NGO in Egypt, teaching French to children through arts, but i also worked in Budapest, Barcelona and recently for the luxe industry, at Guerlain, as a graphic designer junior.Currently I'm teaching in the Digital field : motion design & filmmaking. I love sharing my knowledge and keep people aware of the images impact that surround us by setting up graphic design & photography workshops.
I graduated in June, 2013 from Brno University of Technology in Czech Republic where I studied Information Management and during last years gained significant knowledge of different cultures through extensive travel and meeting people. Currently I am living in Bratislava, Slovakia, where I have a corporate job.
I am enthusiastic in sharing the knowledge and, of course, gaining it as well. Most of all I enjoy photography and in 2011 I had a chance to lead a photography workshop in Spain. During years 2007 – 2011, I participated in several music events in Slovakia as an official photographer and journalist. I contributed to major Slovakian internet magazines. As a graphic designer I enjoy creating modern layouts for websites, posters or logos.
James Mulhall, Ireland 
I am originally from Ireland and currently living in London, UK. After completing a Bachelor's Degree in Geography, Sociology and Political Science at NUI Galway, I studied for a Masters Degree in Journalism at Ulster University. I have worked in local press and national press, as well as being involved in European press, and particularly enjoy meeting journalists from all over the world in my work. I currently work as a journalist with The Irish Post newspaper in London as well as my role with Orange Magazine. I first got involved with Orange Magazine in 2014, while covering the European Youth Event in Strasbourg.

Tatiana Tilly, Denmark

I believe that storytelling can bring people closer together. There are so many important stories that need to be told in a engaging way, so people will understand current international politics, other cultures or simply each other better.
This is what motivates me in my work. I have a diploma in journalism from Aarhus, Denmark, have studied a semester of literature and art history in Madrid and specialized in EU-journalism in Utrecht, Holland. During my studies I worked at the national Danish newspaper Politiken, did communications and wrote for several smaller international blogs. Also, I participated in the first Alpbach Media Academy and have been a scholarship holder at the European Forum Alpbach in Austria for the second time this year. Currently, I work as a freelance writer in Copenhagen.

Soraia Ramos, Portugal
Since I was a little girl I knew I wanted to be a journalist. I have been working all my life to become a better and stronger professional. My professional experience without borders, national and international professional courses, and all knowledge earned, had proven me that we can conduct our society turning the world in a better place.
I graduated in Journalism from the University of Coimbra (Portugal). I have nine years of experience in newspaper, radio and television broadcast, both academic and professional Institutions. Nowadays, I am working as a freelance journalist and as a freelance Media/Journalism/Communication international trainer. The European politics and international issues are my favorite topics.
My name is Marine and I am from Nantes, France. Armed with my diploma in European Journalism, I spent few months in a radio in Montreal and six months between Nantes and Palestine as a volunteer for youth organizations. In 2012, I was also an intern for the European magazine cafebabel.com where I knew more about European press and media. I am now writing from Bucharest, Romania, where I am doing a European Voluntary Service in the arts and multimedia fields.

Olalla Tuñas Martínez, Spain
My name is Olalla and I was born in Galicia, a region in the Atlantic Coast of Spain. I studied Journalism at the University of Santiago de Compostela, Spain and I have finished an Erasmus Mundus Masters in Journalism, Media and Globalization, specializing in journalism and media across cultures, in Denmark, Chile and Germany. Along with my studies I have collaborated with several media outlets on a wide range of topics from social movements, to environmental issues, cultural life and education. As well I worked with the NGO Plan International as communications assistant and I am currently collaborating with the Unesco Institute of Lifelong Learning (UIL) as language editor and translator. I am interested in politics, human rights and the power of social media and Internet for civic organization.
Bettina Benzinger, Germany

Bettina studied international media, journalism and globalization studies. She has studied and worked in several countries and is interested in innovation driving social change, in international development and sustainability.

Petri Vanhanen, Finland
I've worked as a newspaper photographer the past 10 years (5 years actively). I started my career in 2002 as a writing journalist in a local newspaper. After that I begun my studies in the University of Tampere, Finland.
During my studies I've grown more into multimedia, TV and radio work. Photojournalism is still my bread and butter, but I'm aiming more in devising layout, editing video and coding multimedia. Currently I am employed as a full-time photojournalist and videographer in a Finnish regional newspaper.

Camille Dupont, France
My name is Camille Dupont and I am a master student in the Strasbourg Institute for Political Science. I study Economics, Management, Communication and Law on top of History and Social Sciences. Since 2010, I experienced working for different institutions such as Sciences Po Strasbourg, University of Birmingham Model Arab League, London and Oxford International Models United Nations.
I really enjoy working in an international context, travelling and also being involved in innovative projects.
Taking part in Orange Magazine is a wonderful way to fulfil all these interests!


Armand Feka, Austria
Currently, I work as a freelance reporter for the Austrian Broadcasting Corporation ORF in their foreign correspondence office in Brussels, where I assist on reporting about current EU affairs and delivering comprehensive information on the daily business in the "European bubble". In my work I conduct background research, follow European Parliament/ Council meetings and interview key EU policy makers and stakeholders.
Over the past three years I have also been working as a journalist (reporting in German and English) in various Austrian and European media. I´ve been involved with Youthpress for a bit less than 2 years an enjoyed my time there a lot, which was the reason I became editor of Orange Magazine.
Emanuela Campanella, Canada
My name is Emanuela and I was born and raised in Canada. I work as a Junior Officer for the International Labour Organization in press, media and communications and performing research on youth employment issues. Passionate about what I do, I report at International Conferences as much as I can and write for ILO's newsletter, magazine and website. I graduated in Communication and Philosophy from the University of Ottawa.
Enthusiastic about travelling I have taken every opportunity to work and travel abroad. I have reported for the European Youth Press, London and Geneva International Model United Nations and the International Labour Conference. Currently I am based in Geneva Switzerland and have soaked in the international environment. Fanatical for innovation, old school jazz, filmmaking and journalism, I dream to be able to travel the world and shine light on the most pressing political issues.

Vanessa Ellingham, New Zealand
A New Zealander reporting from Copenhagen, I am currently a freelance journalist, a communications intern at the International Working Group for Indigenous Peoples' and an enthusiastic EYP newbie.
I have a background in print and online journalism, along with a bit of photojournalism thrown in for good measure. I hold a Bachelor of Communications Studies majoring in Journalism from Auckland University of Technology and I spent a semester at the Danish School of Journalism studying international reporting, conflict reporting and stereotypes. I have written for New Zealand's largest online news site, as well as range of creative innovation and pop culture publications. With an eye for detail, I edit whatever needs editing – once I even edited a fishing magazine. However, my key journalism interest lies in reporting diversity issues, culture and the arts.